Do you have full visibility into your endpoints?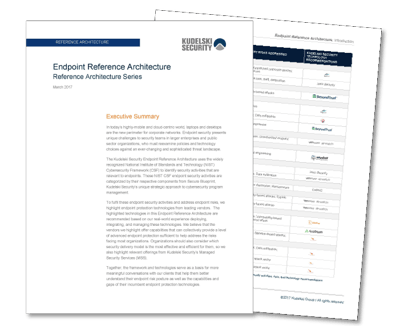 This document covers
Measuring the Impact of Threats
Asset Management
Threat & Vulnerability Management
Identity & Access Management
Facilities Management
Awareness & Training
Privacy & Data Management
Business Continuity Management
Configuration & Patch Management
Log & Analytics Management / Threat Hunting & Intelligence
Incident Management
Endpoint Reference Architecture Methodology
Every CISO has experienced the unique challenges of endpoint security – of selecting technologies that best match business needs and deliver effective defense.
As end users and their endpoints are the growing focus of advanced attacks, more than ever before, organizations need to get endpoint security right.
This Endpoint Reference Architecture is based on years of experience in delivering endpoint protection solutions. The paper outlines a wide range of endpoint security activity and related technologies.