Watch our executive talk
How Smart is your Network?
AI Enterprise Seminar & Luncheon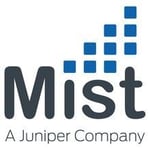 Featuring, Mist, a Juniper Company and Kudelski Security
With all the uncertainty in today's world, it's more important than ever to leverage AI to help simplify IT operations, lower costs and deliver a better wireless and wired experience. Watch this seminar, as we cover:
What is Mist? What makes this technology different?
Learn how can this technology help:

Simplify Operations
Automate Security
Deliver a Positive User Experience

See why 9 of the Fortune 10 are using Mist
Save Money + Solve Problems with Mist
Simply fill out the form on the right and the video will pop up on your screen!
If you'd like to see an extended demo, email marketing@kudelskisecurity.com and we'll get you in touch with an expert.